It's summer! Have you taken the time to slow down and relax, go to the beach, or take that long overdue vacation? This issue addresses how to bring the effortlessness of Mastery into every aspect of your life. Enjoy.
With warm appreciation,
Linda

1. Masterful Leadership
2. Power of Pause Coaching Group for Clinicians in Addiction Recovery
3. How to Use the Power of Pause
4. Stress Reduction Groups for Organizations
5. Mentor Group for Recovery Coaches II
6. Release Technique® workshop in Los Angeles
7. Upcoming Speaking Event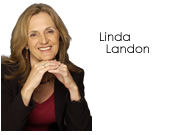 Linda Landon, ACC, is a business and recovery coach, author, speaker and trainer, who helps professionals connect with their inner genius so they can be authentic, intentional, powerful, successful, and happy. Linda has more than 20 years experience in coaching, business consulting, marketing, and sales, and is the president of Linda Landon & Associates, a Los Angeles-based coaching and training company. She is the author of The Power of Pause: simple meditations for complicated lives.
Read more.

Mentor Group
for Recovery Coaches II
Linda is starting a second mentor group for Recovery Coaches! This is open to any certified coach who wants to expand into the field of Recovery Coaching.

The group will:
• Address specific client issues
• Support you to market and build a thriving business
• Teach specific Recovery Coaching skills
• Provide an opportunity for peer coaching
• Introduce ways to enhance self-care and eliminate stress
• Offer new tools to grow your competency as a coach
It includes:
• Two phone meetings per month
• One individual phone session per month
• Training towards becoming an affiliate at Linda Landon & Associates
For further information and to schedule an interview,
email Linda directly.
_________________
Release Technique Live Class in Marina del Rey

The Change Your Life Weekend Workshop is coming to Los Angeles.
Register with a friend and receive a $100 discount!
September 23-25, 2011
Click here for more information and to register.

Linda will be presenting
in Los Angeles:
The Power of Pause:
Speak with Confidence
Presented by Santa Monica's Co-Opportunity Speaker Series

Monday, August 23
7:00 - 8:15 pm
FREE EVENT!

Where: Sha'arei Am,
The Santa Monica Synagogue
1448 18th Street
Santa Monica, CA 90404
Call (310) 202-6722
to register

In addition to individual coaching for professionals, we also offer:

The Power of Pause
- Book with Audio CD

Power of Pause Stress Reduction Groups

Recovery coaching for business professionals

Speak with Confidence individual coaching for presenters

Power of Pause trainings for CEOs and management teams

Keynote presentations for conferences
Call us for more information or to schedule a complimentary consultation.
(310) 202-6722

www.lindalandon.com
www.powertopause.com

Email us
All Services
Recovery Services
Books & CDs
Speaking Engagements